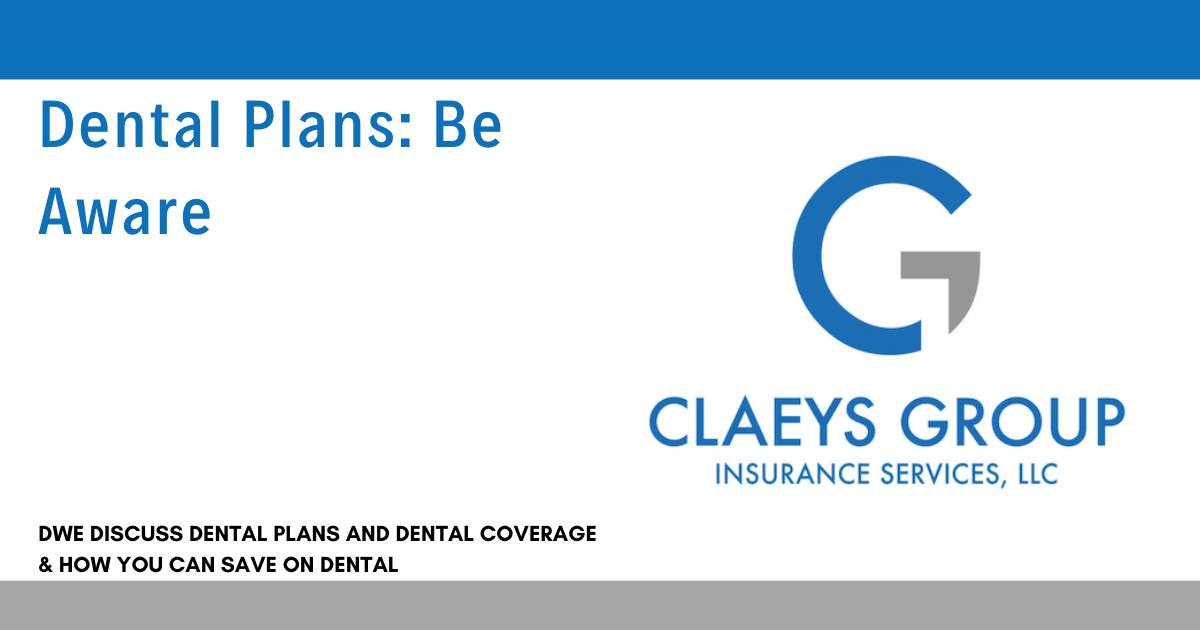 Medicare & Dental
Apparently, Medicare does not believe that teeth are part of one's body. (Well, of course, they aren't part of some people's bodies.) Why do I say that? It is because Medicare does not provide dental coverage.
Advantage Plans & Dental Coverage
If that is true, you may ask, how is it that some Medicare plans can advertise that they cover dental? Medicare Advantage Plans, which are different from Original Medicare, do, in some cases, have minimal dental coverage. However, there are two general issues with dental coverage in Advantage Plans. Even if your Advantage Plan includes dental, the problem is finding a dentist in the network. For example, in one particular Advantage Plan, there are only two dentists in an entire service area in Texas—a hundred miles apart!
The second problem with typical Advantage Plan dental coverage is the coverage itself. Generally, the plan provides for no more than an exam, a set of x-rays, and a cleaning. Need a filling, a crown, or even some teeth pulled? Well, pull out your wallet because your Advantage Plan won't be covering those procedures—and nearly nothing else.
In addition, not everyone can get an Advantage Plan. To acquire one, the individual needs to have Parts A and B Medicare, to live in the service area of the plan, and to be free of End-Stage Renal Disease. But, again, even if you get an Advantage Plan, don't plan on that being your dental plan.
Dental Option: To Pay or to Pay Less?
Whether you have Original Medicare, or not, you need to be aware of your dental options. The first option is laughably obvious: Pay for all of your dental procedures from your own pocket. Of course, that is not an attractive option for everyone, as some dental procedures can run into the thousands. (For example, one enamel crown can run about $1,000! Add a root canal to that, and you could be looking at an additional $1,500!)
Dental Plan Premiums, Deductibles, Waiting Periods—Oh My!
Another option is a traditional dental plan. But keep in mind that all plans are not created equal. They vary in regard to premiums, deductibles, waiting periods, and annual maximum benefit.
Premiums for a traditional dental plan (not a discount plan) can begin around $20 (or so) per month and climb to around $60 per month for plans in East Texas. What causes the difference in premium? Annual (referring to a policy year, which generally ends on December 31 each year) maximum benefit is one primary cause.
Dental Plan Annual Maximum Benefit
What is "annual maximum benefit"? Good question! (I'm glad you asked.) It is the maximum benefit the plan will pay per year.
For example, a Humana dental plan in East Texas may have a $23 monthly premium (monthly premiums cited in this article are for one individual), but the plan will only pay for $1,000 of approved dental work per policy year, while a UTC plan in the same area may charge around $45 monthly premium (depending on the insured's age) because it covers up to $2,500 of approved plan benefit, along with some vision coverage. A Cigna dental plan in the same service area has a monthly premium of $33 for a policy year maximum benefit of $1,500, with no vision coverage.
Comparing Dental Plans: Apples & Oranges
As you can see, shopping dental plans can be like comparing apples with oranges. You may choose a plan based on the lowest premium, but keep in mind that $1,000 worth of dental work doesn't go nearly as far as it used to reach; as mentioned earlier, one crown could wipe out that amount for the year.
Adding to the difficulty of comparison are waiting periods, deductibles, and networks. Let's touch on deductibles first.
Some plans have no deductible for preventive care, which includes semi-annual exams, a set of x-rays, and two cleanings per year. (But some plans do have a deductible for these services or at least a monetary coverage limit.) However, beyond your preventive care, you may need to pay a $50 or $100 annual deductible (money you need to pay before you receive a benefit from your dental plan).
Dental Plan Waiting Periods?
Then there are waiting periods. What is a waiting period? It is the amount of time you need to have your plan in place before you can obtain a particular benefit from the plan. In other words, it is the amount of time you need to pay premiums before you receive a benefit.
For example, some plans have no waiting period for preventive care (but some plans do have a mandatory waiting period). However, the plan may have a six-month waiting period before you can access basic restorative services, which could include non-routine x-rays, routine teeth extractions, and fillings. The plan may have a twelve-month waiting period before it will pay for major restorative services, including periodontal (deep cleaning), crowns, root canals, wisdom tooth extraction, bridges and dentures or partials.
Even Dental Plans Network
In comparing plans, make sure you find out if the plan in which you are interested has a network. If so, find out if your dentist is in the network. If a dental plan is a network plan, and your dentist is not in the network, plan to either find another dentist (one which is in the network) or pay out of pocket for all of your dental costs. (In that case, why would you even have a dental plan?)
Dental Discount Plans
An alternative to the traditional dental plan option is a discount dental plan. While the discount dental plan cannot be called insurance (as it does not work in the same way as a traditional dental plan), the discount plan seems to be gaining popularity because it has no deducible you have to spend through before getting benefits, there is typically no annual maximum benefit, there are no waiting periods, and the monthly cost (some plans at $9.95 monthly per person) is far lower than traditional plan premiums. However, discount dental plans do have a network, so make sure you are satisfied with the network. If you want to use a particular dentist, make sure he or she is in the network. If your dentist is not in the network, you will need to choose a dentist (one in the network) in order to take advantage of the plan benefits, because the key to a discount dental plan working for you is using a dentist in network. But if you do, the plan can work out quite well for you and, potentially, save you money over a traditional dental plan.
A discount dental plan has negotiated costs with dentists in their network. With a good discount plan, you may save, on average, around 70% per dental charge (with some dental procedures saving less and some saving more). To get a feel for how they work, you can look at some discount dental plans here, where you can view networks, the discounted costs of procedures, the monthly charge to have the plan, etc.
Smiling All the Way to the Dentist
Hopefully, this information will enable you to make an informed decision on your dental plan. Perhaps this article will lead you to save enough money on dental that it will make you smile all the way to the dentist. (Argh! Sorry.) Anyway, here's to happy hunting for your best dental plan.
---