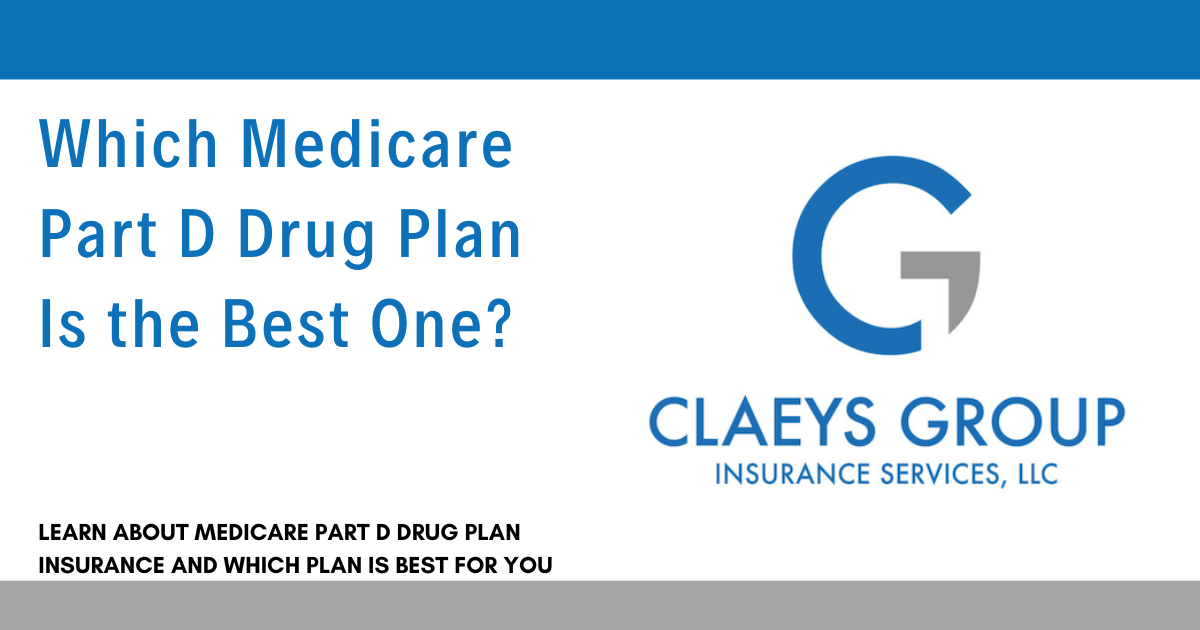 Which Medicare Part D Drug Plan Is the Best One?
"Which Medicare Part D drug plan is the best one?" That question was posed to me this week by a man turning 65. It is not a bad question; but, unfortunately, it isn't answered well by many insurance agents.
In fact, the man who asked me this question told me that an agent had just told him he should be on an AARP prescription drug plan. There is nothing wrong with an AARP plan, but it didn't fit him. After all, two of his medications were not covered on the plan. So, no matter what the plan is, if it doesn't cover your medications, it isn't the best plan for you.
How the Wrong Medicare Part D Drug Plan Can Cost You—in a BIG Way!
If you don't have the right Medicare Part D prescription drug plan for you, it will cost you. Depending on your prescriptions, being on the wrong prescription drug plan could cost you a LOT of money!
I have personally encountered individuals who were overpaying by more than $600 per year! That includes premium, deductibles, copays, and the dreaded donut hole. (Look for the explanation of the donut hole in a future article.) Again, that is per year! So, if the individual stayed on that wrong plan, and assuming he continued to overpay by that amount, in ten years, he would have overpaid by $6,000!
While most people on the wrong plan are not overpaying to that degree, this illustrates that the wrong drug plan could conceivably cost you more than being on the wrong Medicare supplement. Keep that in mind when shopping for your Medicare coverage. After all, why should you overpay at all?
Why Insurance Agents Don't Do a Better Job on Medicare Part D Plans
Over and over again, I have heard of insurance agents suggesting Medicare Part D drug plans that didn't fit the medications their client was taking. While agents will promote themselves as doing the best job for people on their Medicare supplement, many of those put in no effort to try to save people money on their prescription drug plans.
So, why don't insurance agents do a better job on Medicare Part D prescription drug plans? The answer is that agents typically make little or no commission on prescription drug plans. Because finding the right plan takes some time and effort, many agents would rather suggest a low-premium, zero-deductible plan over taking the time to match the right plan to their client's needs.
Thus, it's simply a matter of many agents adopting this thinking, "If my compensation doesn't match my effort, I'm not doing it." But this is shallow and short-sighted thinking. While the client is trusting the agent to look out for the client's best, the insurance agent, in this case, is exploiting that trust.
Of course, this kind of thinking will hinder the agent's business. After all, who wants to tell your friends they need to use an agent who is untrustworthy? On the other hand, the agent who does a great job for his client in saving him or her money in both areas—Medicare supplements and Medicare Part D prescription drug plans—will be the one referred to friends of the client, which will provide the agent the opportunity to also serve the client's friends.
So, How Do You Find the Best Medicare Part D Plan for You?
When shopping for help with your Medicare supplement, ask agents you encounter if they help their clients with their prescription drug plans. If they say, yes (which many may), ask them how they help? (That is a key question!) Then ask them if they will help you every year? (After all, you can change your Medicare Part D drug plan every year—and you will want to do that, especially if your medications change. So, why not keep saving money on your prescription drug plan each and every year? That is, unless you like throwing away money.) That last question, especially, will test the agent's commitment toward you. If that agent does not promise to shop your medications to get the plan that will save you the most money, don't use that agent; fine one who will make the commitment that is in your best interest (not his best interest).
If you live in East Texas, and you don't know how to find such an agency—one who is definitely looking out for your best interest—give us a call and see why so many others are dedicated clients of Claeys Group Insurance Services, LLC. You can reach us at 903-702-8807. We would consider it a privilege to help you find the best plan for you.
---