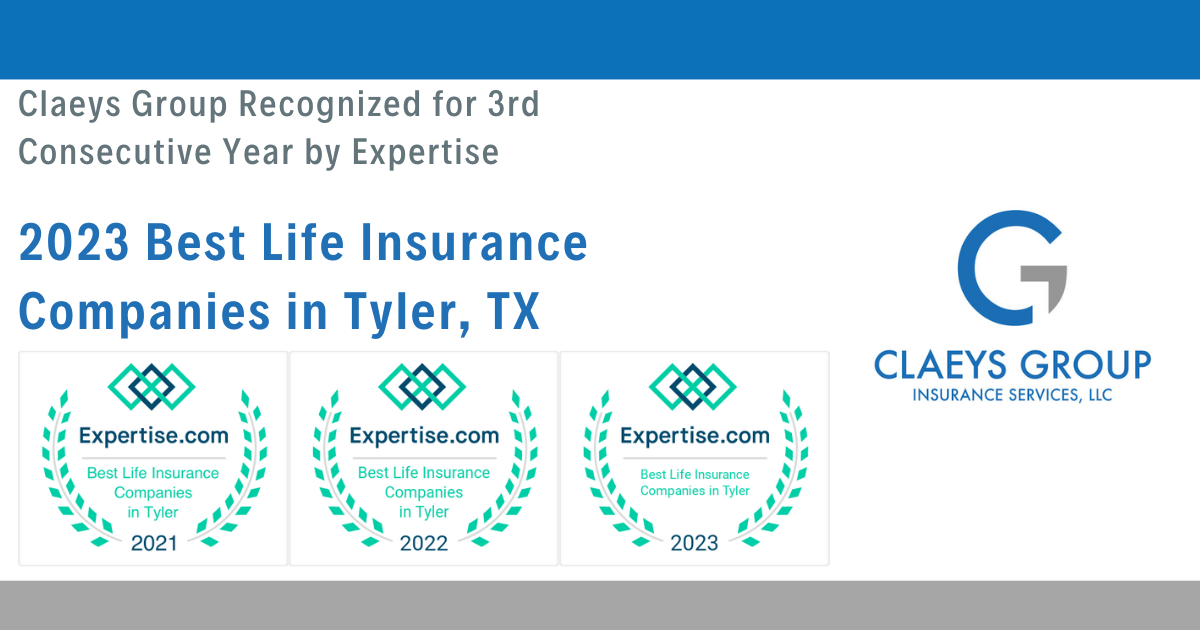 Claeys Group Insurance Services has been named a top life insurance agency in Tyler, TX by Expertise.com , an independent rating agency that rates financial stability and customer satisfaction. This leading life insurer offers a wide range of coverage options, including term, whole and universal life policies. They also offer a variety of riders that allow customers to customize their policy to fit their needs.
Life Insurance
Claeys Group Insurance Services was named a top Life Insurance agency in Tyler by Expertise. This independent insurance agency serves the Greater Tyler Area and offers a variety of Medicare and Life Insurance options. Claeys Group's goal is to provide clients with such exceptional service and first-rate advice that they become lifetime customers and tell their friends about the agency. This is evident by their client feedback and reviews. The agency also provides the most recent reviews on their Facebook page, Google My Business and Yelp pages. The agency is proud to offer the lowest rates available by comparing rates from over 50 insurance companies for Medicare Supplements and Life Insurance.
Medicare Supplements
Medicare Supplements are a type of health insurance that supplements the original Medicare benefits. These plans are standardized by the U.S. Government and are written into Social Security Law. Most supplements have a standardized list of benefits, but that does not mean that they are all the same. Some supplements offer additional perks, like Silver Sneakers or other non-contractual benefits that you may want to look for when choosing your Medicare supplement plan. However, those benefits can be canceled or changed at any time and are not part of your contract with the insurance company. This can make the cost of your Medicare supplement policy go up and could be a risk to you. You may need a qualified agent to help you find the right Medicare supplement.
Medicare Advantage Plans
Claeys Group also provides Medicare Advantage plans, also known as Medicare Part C. In general, advantages of an Advantage Plan include a low monthly premium, and most Advantage Plans contain prescription drug coverage (Part D). In addition, an Advantage Plan can cover benefits not covered by Original Medicare or a supplement, such as dental, vision, hearing, etc.; and some plans may provide free over-the-counter items and a gym membership.
Overview of Claeys Group Insurance Services
Claeys Group Insurance Services, LLC is an independent insurance agency serving East Texas. As an independent agency, we compare multiple providers to save our clients money on their Medicare supplements, Medicare Advantage plans, Medicare Part D prescription drug plans, and life insurance products. Please give us a call to schedule a free consultation and quote for your Medicare and Life Insurance needs. Claeys Group Insurance Services LLC is a licensed insurance agency serving the following states: Arkansas, Florida, Iowa, Louisiana, Michigan, North Carolina, Oklahoma, and Texas.
---