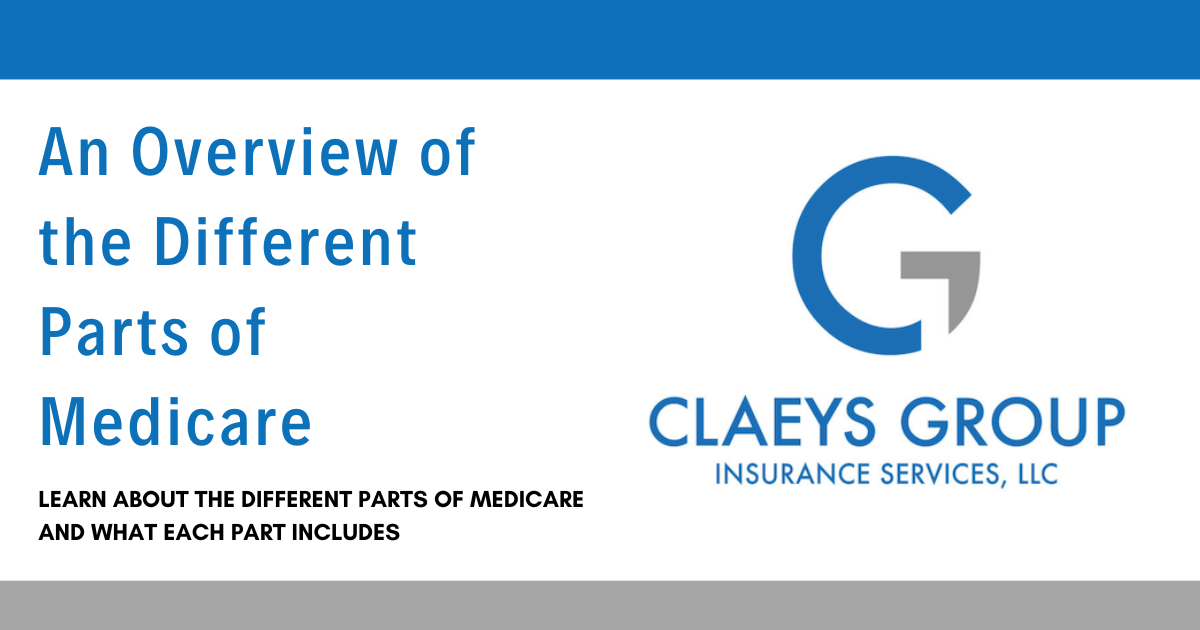 Original Medicare (Parts A and B) is free for most people who qualify, depending on their or their spouse's work history and/or income levels. Individuals with higher incomes may have to pay a premium for Part A coverage.
Part B provides coverage for doctor visits and outpatient services as well as durable medical equipment and some home health services. An insurance deductible must be met and there is a monthly premium attached.
Medicare Part A
Medicare Part A covers hospital stays, home health care and end-of-life hospice services as well as a portion of doctor services, outpatient care and medical equipment costs. Part B (which covers doctor visits, X-rays and lab tests) is optional but most people choose to enroll; monthly premiums depend on how much Medicare taxes were paid during employment while also including deductibles and co-insurances.
To be eligible for premium-free Part A, you must obtain at least 60 quarters of coverage (QCs), earned through payroll taxes paid by both employees and employers. 40 QCs is needed for premium-free Part B coverage, but even if this threshold isn't reached you may still enroll in premium Part A with monthly premium payments.
Situations beyond their control may prevent people from meeting their initial enrollment period due to Medicare Part B and premium Part A enrollment deadline. A Special Enrollment Period (SEP) offers those who missed initial enrollment due to circumstances beyond their control a chance to enroll without incurring late enrollment penalties. It begins either when they are informed of their Medicare entitlement or when group health plan coverage ends – whichever comes first. In order to qualify for this SEP, fill out Form CMS-L564 from CMS's Medicare Downloads Section; for applications related specifically to Working Aged/Working Disabled individuals complete form CMS-40B from Working Aged/Working Disabled users respectively – see Downloads section under Medicare Downloads Section for details.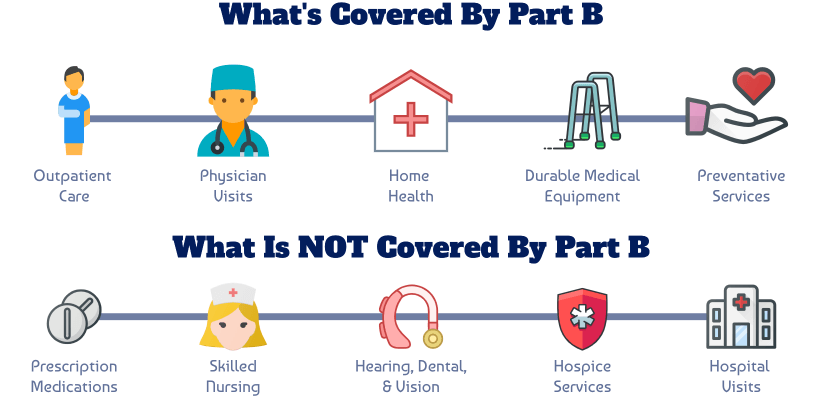 Medicare Part B
Medicare Part B, commonly referred to as outpatient coverage, works in tandem with Medicare Part A to cover many things outside the hospital environment such as doctor visits, lab work, physical therapy sessions and supplies as well as preventative services like annual flu shots or cancer screenings. Medicare also reimburses some costs related to outpatient prescription drug plans.
Medicare Part B typically requires a monthly premium, in addition to any deductibles or coinsurances applicable, which most people must pay. Some individuals must also pay an extra amount known as Income Related Monthly Adjustment Amount (IRMAA).
Individuals can sign up for Medicare Part B during a Special Enrollment Period when changing jobs, ending an employer group plan or losing COBRA/TFL coverage; or during general enrollment periods throughout the year.
If someone fails to sign up for Medicare Part B when first eligible and then decides they want it later on, they could face a late enrollment penalty that increases their monthly premium by 10% per year they delay enrolling – this penalty continues for as long as they have Part B coverage. Thus it would usually be best for them to enroll as quickly as possible in order to avoid these penalties.
Medicare Part C
Medicare Part C (Medicare Advantage) is a private-sector alternative to original Medicare, offering various benefits and deductibles depending on your chosen plan. Part C plans may also cover prescription drug coverage.
Your Medicare Advantage plan costs an extra monthly premium on top of your Medicare Part B premium payment, managed by a private-sector company that must provide all of the same core services as original Medicare, such as hospitalizations, doctor visits and preventive care. In addition, Medicare Advantage plans may offer extra perks like dental and vision coverage as well as gym memberships or health-related wellness programs.
Medicare Advantage plans must first receive approval by the Centers for Medicare and Medicaid Services before enrolling beneficiaries. If an initial Medicare Advantage plan doesn't pass muster, you may switch to another or even return to traditional Medicare altogether.
Medicare Advantage plans may offer a special enrollment period (SEP) for individuals who missed regular open enrollment periods due to imprisonment or relocation due to disaster or emergency. This SEP begins the day that you notify Social Security Administration and ends six months later; you will be responsible for paying premiums from this date forward; benefits should start taking effect shortly thereafter.
Medicare Part D
Medicare Part D prescription drug coverage is offered either as a stand-alone policy or through select Medicare Advantage plans. Benefits under Part D are determined using a national fee schedule and typically consist of deductible, initial coverage period and coverage gap benefits; there may also be coverages for some biological drugs and smoking cessation medications. Most plan sponsors offer multiple Part D plans with various formularies grouped under "good, better and best" categories to reflect differences in cost and coverages between plans; more comprehensive formularies may come at a higher cost.
At Open Enrollment Period (OEP), individuals will be informed if any changes to their Medicare plans for next year need to be made during an Open Enrollment Period from October 15 through December 31. At this time, individuals receive their Annual Notice of Change (ANOC).
Individuals released from imprisonment can use a special enrollment period (SEP) to sign up for Medicare within 12 months of release from incarceration, selecting a retroactive coverage date beginning the month they enroll and ending six months later.
Individuals disenrolling from Medicare Part D plans during an SEP to switch over to employer or union-sponsored coverage such as COBRA may alter their enrollment for two months after their SEP ends by filling out form CMS-L564 to make necessary changes.
---